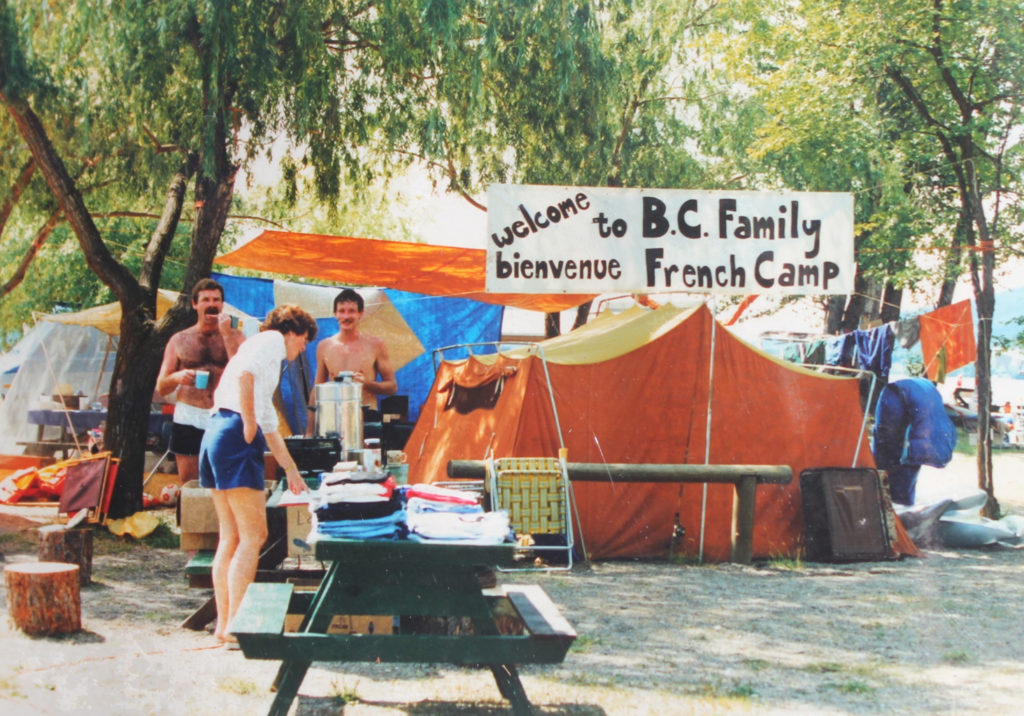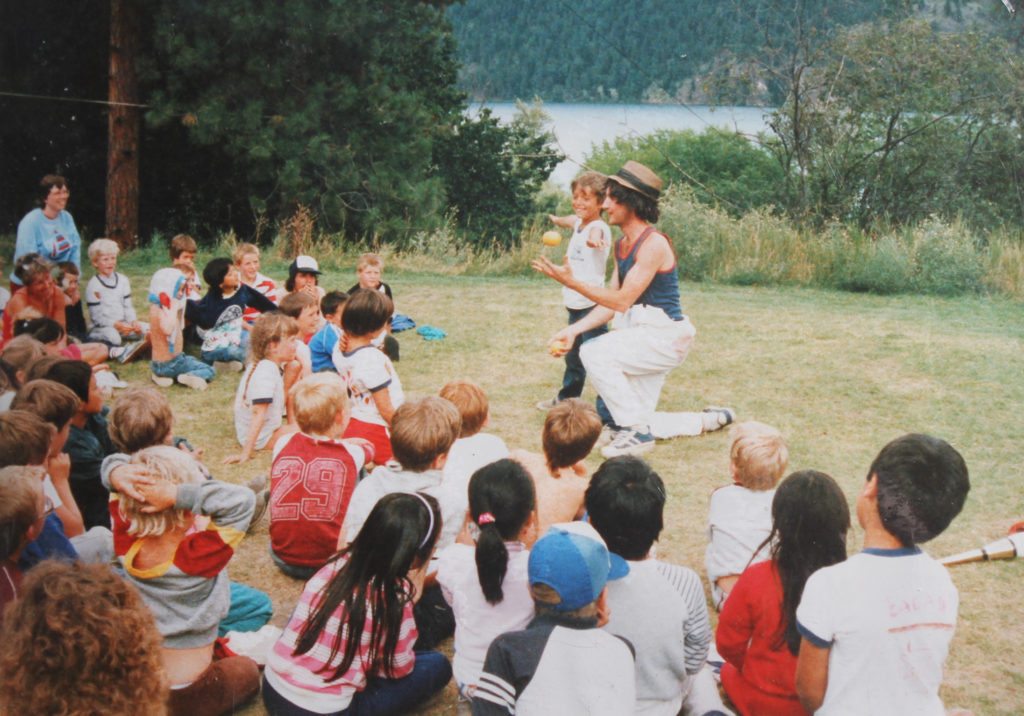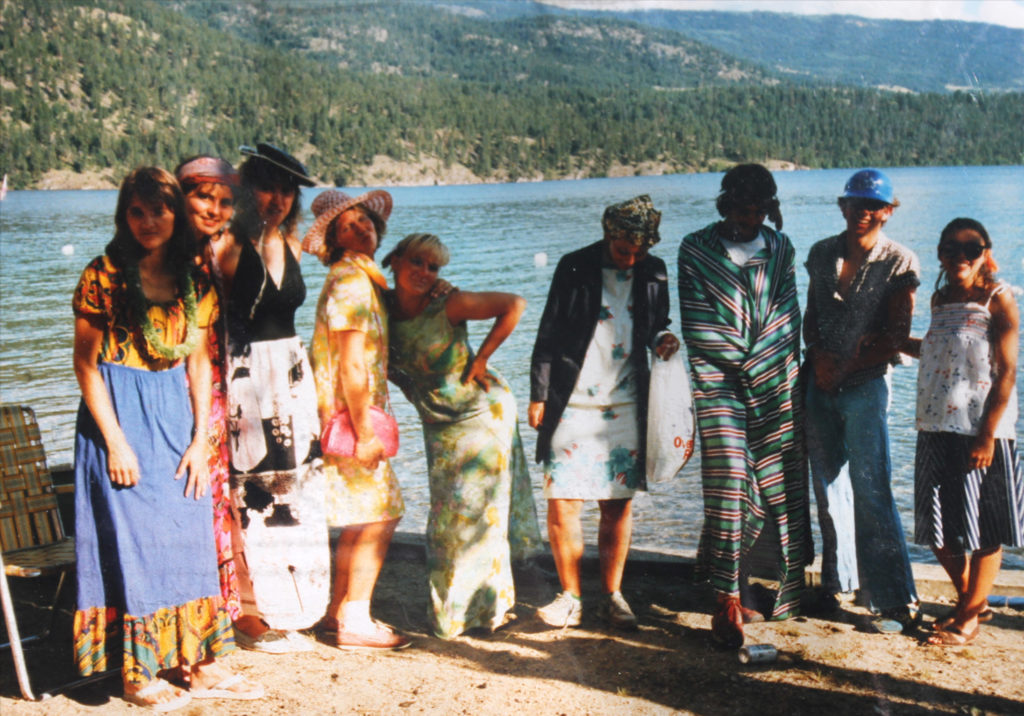 Scroll down to see many more French Camp photos from the archives!
Our success lies in the hard work of dedicated volunteers, like Sandy and Dave Harder, who came up with the idea in the first place. BC Family French Camp began small in 1983 with one camp and 40 children. It has now grown to three well-established sites offering great opportunities for almost 600 children and over 300 families per year in our five weeks of programs.
We were thrilled to receive French Camp photos from Betty Korpisto and her daughter Erin (see below). Says Betty: "We were involved from 1988 (just as campers) until 1993. We acted as camp managers at both Crystal Waters near Oyama & later at the Newport Beach location on the northern end of Okanagan Lake. My husband also acted as purchaser for the organization, getting canoes and other equipment for the Okanagan camps. Yes, we sure have lots of good memories from French Camp days – and people that we are still friends with from back then. Because we were on the local organizing committee & lived closer (in Coldstream, outside of Vernon) to the sites (Crystal Waters & Newport Beach) than the other committee members, our place became a sort of unofficial "auberge" for the moniteurs when they'd come in by bus, car, etc. They'd sometimes arrive a day or two before they needed to be at the camp for their training week, so they stayed with us." These days, the Shuswap Lake Committee welcomes new and returning moniteurs in late June for their training week and they all enjoy a similar camaraderie!
Erin Korpisto was a camper in 1988 & 1998, a junior monitrice in 1990, 1991 & 1992, and a monitrice in 1993. To this day, many young campers carry on to become Junior Moniteurs and even Moniteurs, as they enjoy French Camp so much and want to keep returning!