Gwillim Lake Equipment Lists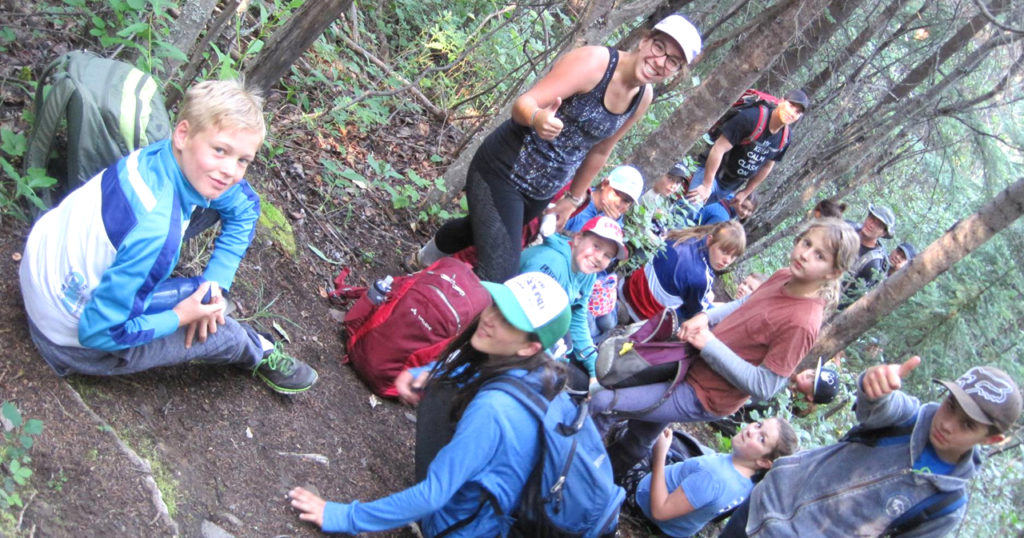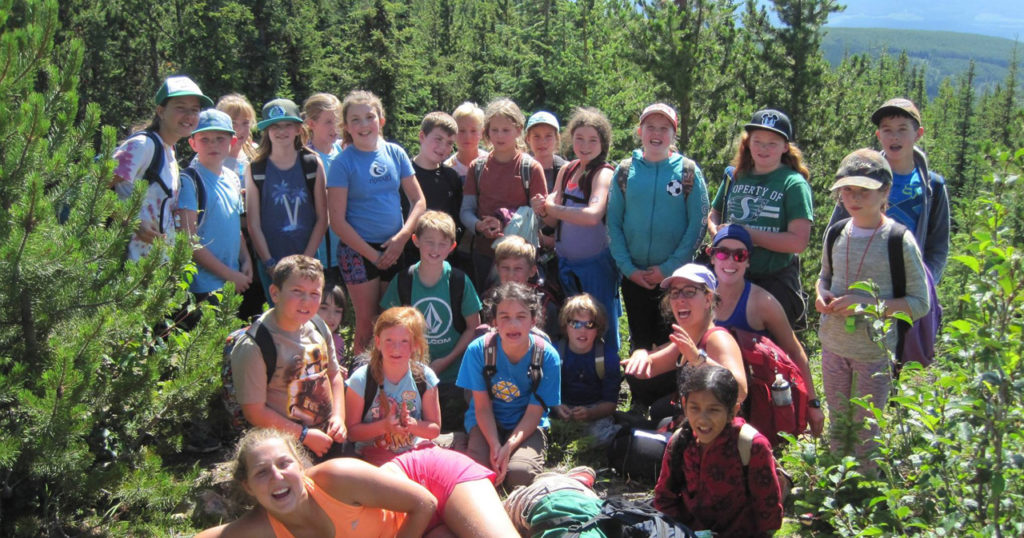 Regular Program
Equipment:
Small backpack
Water bottle
Swimsuit
Towel
Hat
Snack
Sunscreen
Insect repellent
Whistle
Raingear
Sleeping bag and foamy if planning to sleep out on Tuesday night(in Teepee)
Aventurier and Coureurs des Bois Programs
At Gwillim Lake, the Aventuriers and Coureurs des Bois are grouped together and go on the same out-trips. The out-trips include a 2-night canoe trip and then a 1-night hiking trip.
Remember, you have to carry what you pack, so pack sparingly. We do encourage hot showers upon return.
ALL FOOD AND SNACKS are provided by the camp, and it is really important that you do not send anything edible with your children. At night the Moniteurs collect up all the toothpaste, soap, etc that can attract bears and stow it away from the camp. If a camper has food, snacks or even gum, it could attract bears or other wildlife. The Moniteurs are adamant that parents NOT send food.
The following list contains some of the potential equipment needed and should be considered a minimum. Programs are being developed and this list will be updated and confirmed in the spring. Please review this list with your children, as they could be very uncomfortable if they forget items.
Equipment (remember you have to carry this stuff!!):
Sleeping bag — a good quality, warm but lightweight one (nights are chilly in the altititudes and along rivers)
Wool blanket (wool is ideal, but a good polar fleece sleeping bag liner is ample as well)
Foam sleeping pad (comfort, but also an insulator between you and the cold ground)
Small flashlight
Whistle
UV sunglasses — polarized lenses work best on the water (optional)
1 L full water bottle (Moniteurs will be teaching water purification methods for the refills)
Unbreakable cup, bowl, plate, knife, fork, spoon
Clothing:
Hat for the sun during the day
Wool cap for sleeping at night
Rain poncho, large enough to fit over your backpack and possibly rain pants
Long warm pants
Shorts or swimsuits
Tee-shirt
Long sleeved warm sweater
Wind breaker
Wool* socks (2 pair)
Footwear:
Sturdy, well fitting runners or hiking shoes — broken in
Sandals or watershoes for the water (optional)
Toiletries:
A towel — chamois or camp towels are available at Canadian Tire and work great and take up little space
Toothbrush, toothpaste and soap in a Ziploc bag
1/2 roll toilet paper
Sunscreen
Lip salve / lypsol
Deep Woods Off (this is when West Nile is expected to come north so be prepared)
Medication, if needed
* Wool is a natural insulator, and will keep you warm in an emergency, even when wet, so is a good choice for sweaters and socks. The option of layering up or down is something to keep in mind. Also kids, it isn't a fashion show — opt for comfort and protection from the elements when hiking and kayaking. Listen to your mamas!
Canoe Trip Extras:
2 large biner clips to attach gear to canoes (available at Canadian Tire)
Large dry bags (probably 2) for your clothing and gear. Bring along if you have, otherwise, we have some that we can share, and loads of orange garbage bags. Dry bags are available at all camp stores, Canadian Tire, and I've noticed them at Extra Foods/Superstore for very reasonable, and they are TerraGear, a good brand.
Canoes, paddles, and properly fitted PFD's are all supplied by the camp.
Hike (1 night) Extras:
Gators can be purchased at any sports store, and protect the lower leg from insects going up the pant legs when hiking in the backcountry.
A small daypack in the event that a base camp is set, with short hikes being done to and from this central spot. Campers will be taught how to safely stow the gear and food that remains at the base camp.
A well fit backpack. Should have a snug fitting hip cinch, wide, well padded shoulder pads, fit so that the majority of the weight can be close to your spine, yet evenly distributed from shoulder to hip. It will need to be large enough to hold all of the above, plus the following (consider an extra 5 pounds of weight):

Camp supplied tents are divided evenly among the campers to carry
Camp supplied foodstuffs for the trip are divided evenly among the campers to carry
Le Groupe Les Créatifs
Le Groupe Les Créatifs is mostly an on-site program, with the possibility of a day trip or a one night campout at a nearby campground. It is best to bring the following gear. Programs are being developed and this list will be updated and confirmed in the spring.
A sturdy day pack for day trips on or off site
A warm sleeping bag
An insulated mattress pad or foamie
Plastic bowl, cup, plate and utensils
Good walking shoes (runners or sturdy sandals would be fine)
Rain protection
Swimsuit and towel
Sun protection