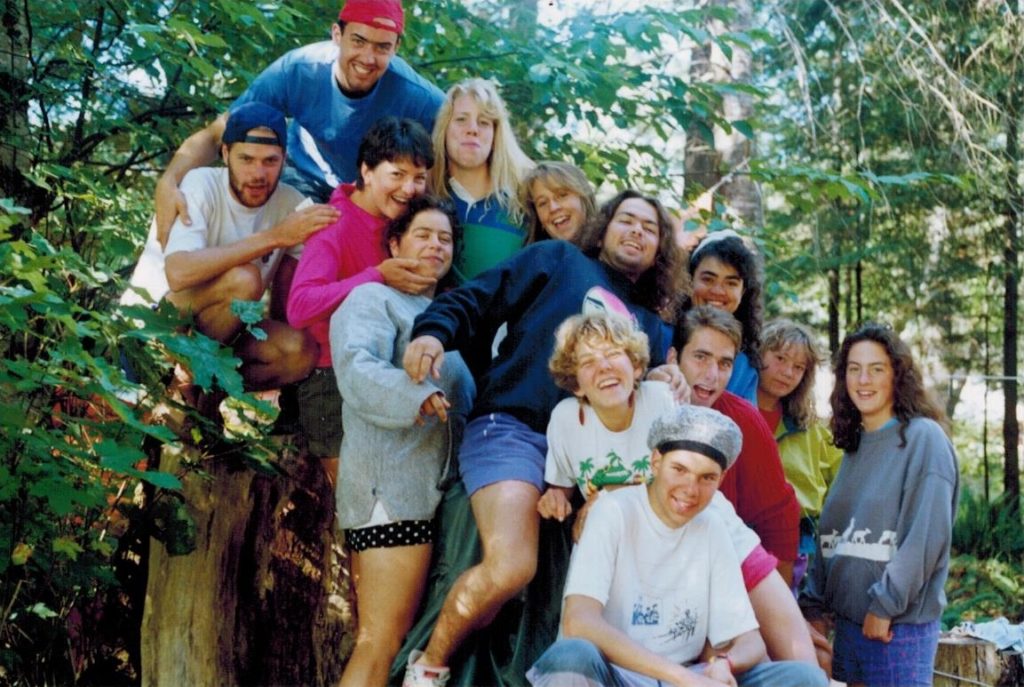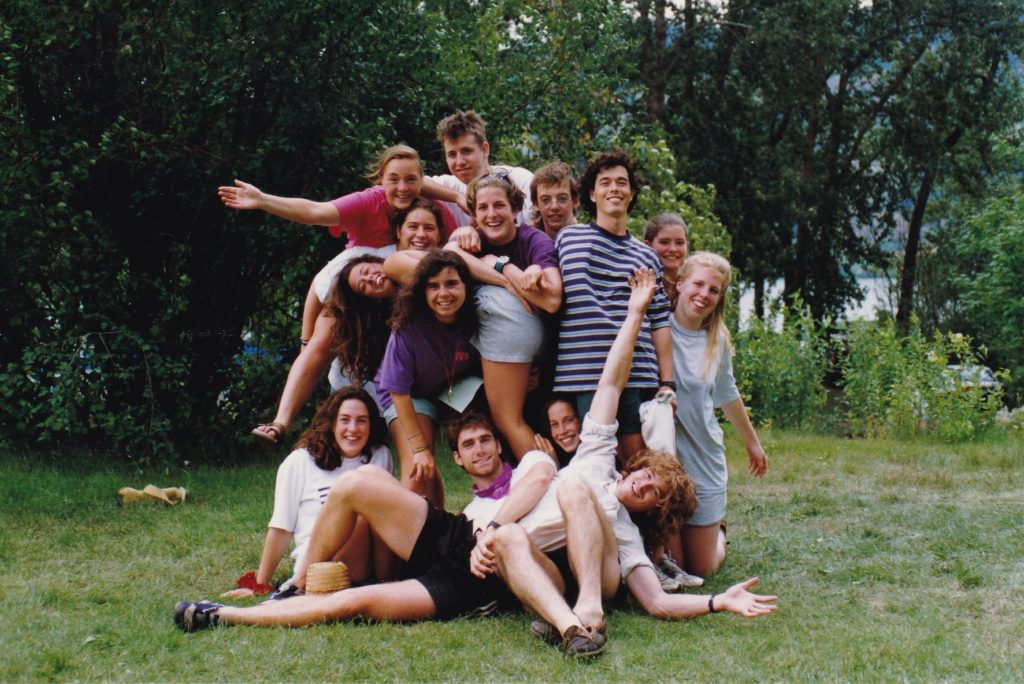 From the archives: BC Family French Camp in the late 80s/early 90s
The BC Family French Camp began small in 1983 with one camp and 40 children. It has now grown to three well-established sites offering great opportunities for almost 800 children and over 400 families per year in our five weeks of programs.
Our success lies in the hard work of dedicated volunteers, like Sandy and Dave Harder, who came up with the idea in the first place. These volunteers work tirelessly to operate BCFFC, and develop and run programs that are unique to each camp location.
Our organizational structure consists of a central camp committee, which deals with issues common to all three camps, such as finances, purchasing, hiring, and promotion. As well, each camp has its own local committee to deal with issues unique to each site, such as program development, registration, and liaison with campground owners. Our enthusiastic Camp Managers run around all week at camp dealing with all the little things that make camp more comfortable. Last, but not least, are the parents who, even though they are on vacation, volunteer some of their time to help out with the children's activities and various tasks to ensure all camp locations run smoothly.
The philosophy of BC Family French Camp is to give our children the opportunity to use French outside the classroom and to have fun doing it. But French Camp is more than that — it provides a real experience for the entire family in safe and friendly surroundings.
Our Guiding Philosophies
Learn, practice, and use French in a fun-filled outdoor setting.
Experience camaraderie and fellowship.
Interact with each other through site-specific recreational and ecological activities.
Foster understanding between Anglophones and Francophones, through an exchange of language and culture.
Promote a safe and secure venue, and an environment free from harassment and discrimination.
Provide leadership and role models based on gender equality.
Provide equal pay for work of equal value.