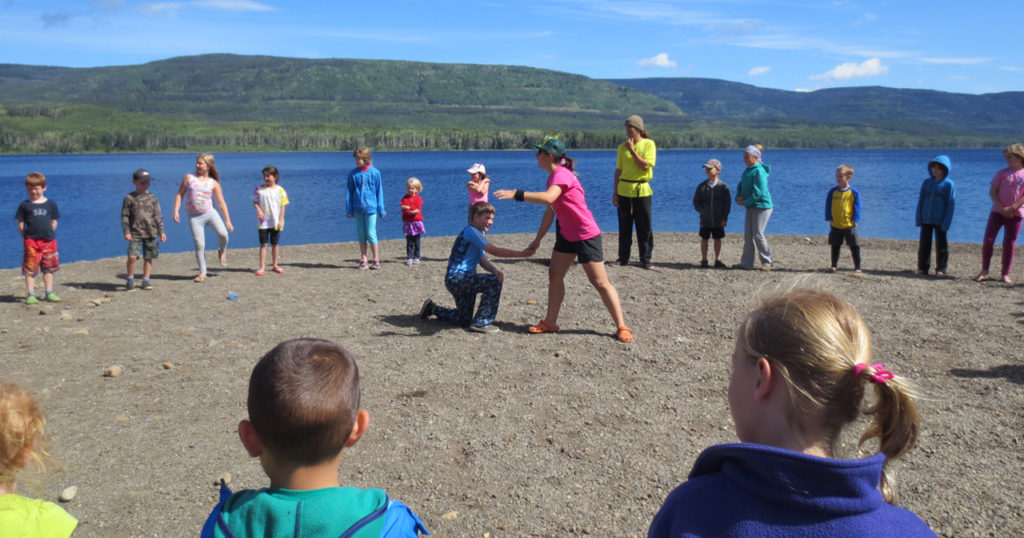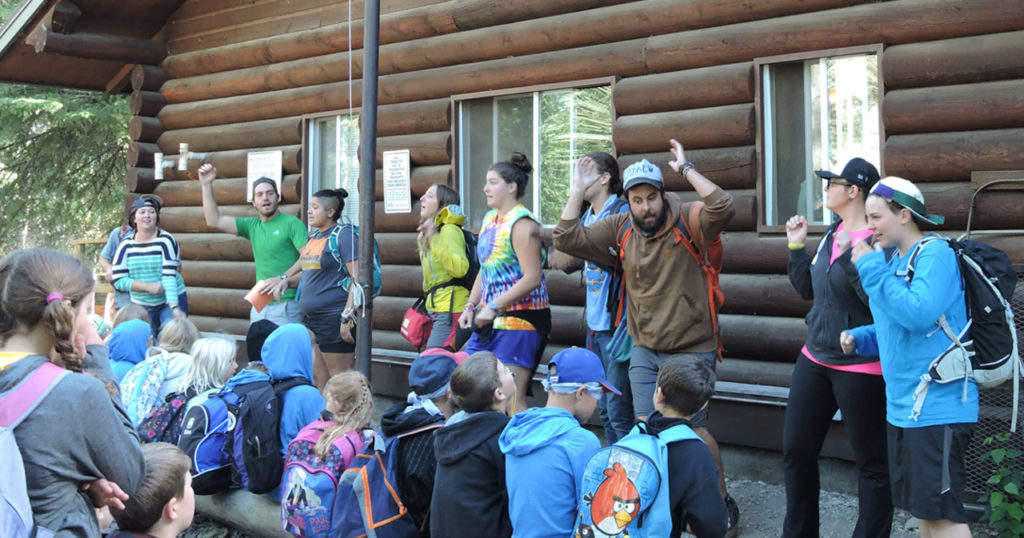 Gwillim Lake Camp Dates
Large Family Refund: Are you enrolling 3 or more children into camp programs? If so, you may qualify for the Gwillim Lake LARGE FAMILY REFUND.
Unplug and connect with nature!
This summer come to Gwillim Lake for BC Family French Camp.  Located in Northeast BC, this rare opportunity to immerse yourself in nature and enhance your French language education is a must-do! This remote camp is what camping is all about! Children will explore the boreal forest on foot and by canoe.  Older children may choose to join les Aventuriers and les Coureurs des Bois groups where they will partake in a multi-day canoe trip and then an overnight hike into the alpine.  Chose Gwillim Lake for a truly authentic camping experience with your family.  All who give it a try are happy they did!
"Nous retournerons — We'll be back!"
Our camp is situated at the Pat O'Reilly Outdoor/Environmental Studies Centre on Gwillim Lake, a facility owned and operated by the local school district. This site has been developed and nurtured over the years with the intent that children can enjoy and learn about the area flora, fauna, rivers and lakes, with minimal intrusion from the outside world. We at BCFFC cherish this site, and our families do too. All campers work hard to maintain the forest we occupy for the week, and we are proud to leave the site in as good or better shape as when we came to it. As well as new French vocabulary and meeting new friends, your children will learn to love the forest and the magic it holds.
On site, there is no electricity, phone, or cell service, laundry and shopping are 40 minutes away, camping is in grassy (sometimes uneven) meadows, there are no flush toilets, no picnic tables, and no sad faces ever! Those are the "have nots"… so what do we have?
We have:
fresh mountain air
clean, clear rivers and waterfalls
towering natural forests
a cold mountain lake
northern lights and starry, starry skies
Moniteurs who love the site and are happy to explore it with the kids — canoeing, hiking, and playing in programs for the adventurous and the not so adventurous
hot showers
sauna
an incredible new climbing wall
firepits with real wood
four-legged wilderness visitors
rabascas (you'll have to join us to find out what this is)
happy families who return year after year for friends to re-unite
a dedicated committee that works to ensure they do
.
Register early to secure one of the 55 camping spots.  If you are interested but have questions, please contact the Co-ordinator or Registrar for Gwillim Lake. We would love to hear from you!
Gwillim Lake Program Fees 2023
*Prices include GST
Please visit the Gwillim Lake Registrations page for more info on fees.