Okanagan Campground Information
July is the time for BCFFC Okanagan Camp. During two fun-filled weeks in July, Peach Orchard Campground comes alive with the thrill and excitement of our Okanagan BC Family French Camp.
Directions
The Peach Orchard Campground is located at
6321 Peach Orchard Road, Summerland BC
View in Google Maps.
Peach Orchard Campground
Just two blocks from Okanagan Lake, Peach Orchard Campground is located in scenic Summerland, BC.16 km north of Penticton and 45 km south of Kelowna.Peach Orchard Campground is a municipally owned facility, located within walking distance to beaches, spray park, kids swings and dog beach.
Peach Orchard Campground features 121 campsites, washrooms, coin-operated showers, coin-operated laundry, a convenience store, a tennis court, two pickleball courts, and swings.  Although the park does not have sewer service at any of the campsites, Summerland has a Sani-dump located 3 km south of the campground as well as weekly sewer service every Wednesday starting in July.
(72 sites serviced with power and water, 49 campsites serviced with water.Peach Orchard Campround features plenty of grassy, shaded sites located near Aeneas Creek)
Important: While we make every reasonable effort to fill the various requests of our camp families, there is NO GUARANTEE that you will receive the services, area, site or camp week of your preference. Site allocation is determined by the date that the Registrar initially receives your application payment and proof of CPF membership, the limitations of the campground, and the speed in which each week's program fills. Please note that caps are in place for all programs and families may be required to camp in their second week preference./em>
Camp families should be prepared to camp in any area of the campground that may be available.
No spots can be held or reserved by phone or e-mail under any circumstances.
Okanagan Camping Fees 2022 - Weeks 1 & 2
Water only site: $400.00
30 amp power / water site: $450.00
Staying offsite: $120.00
*Prices include GST. 
Please see the Okanagan Registrations page for more information on the costs of individual programs.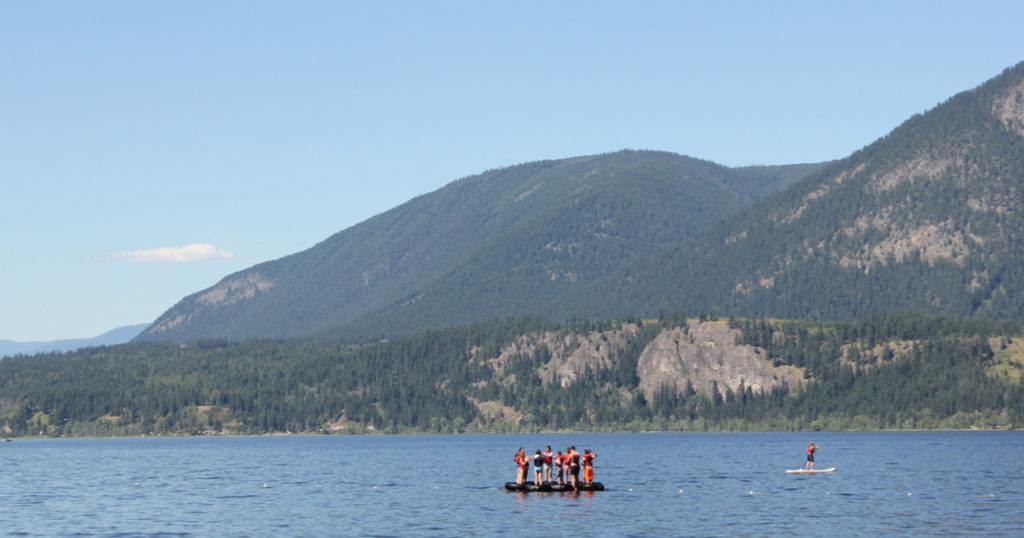 Upload Image...