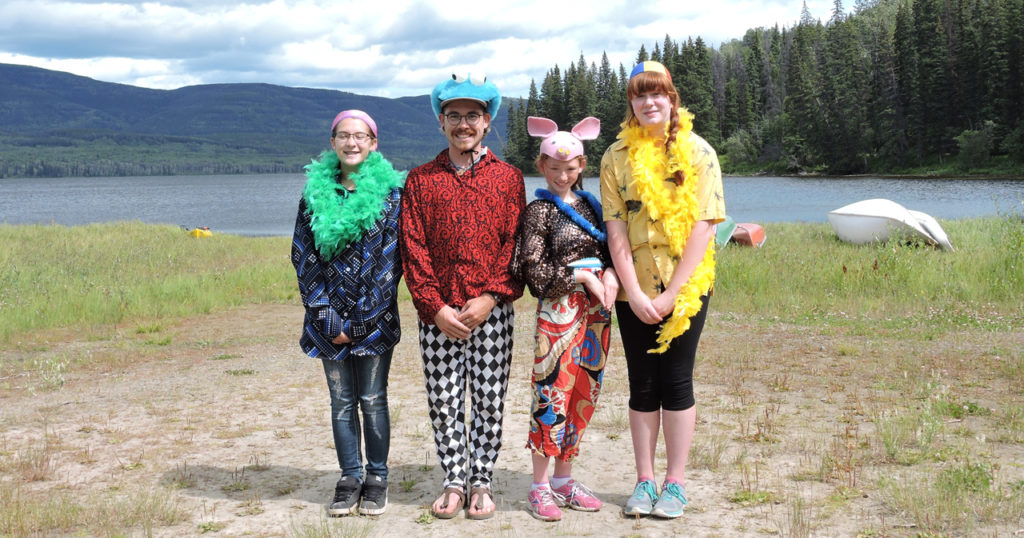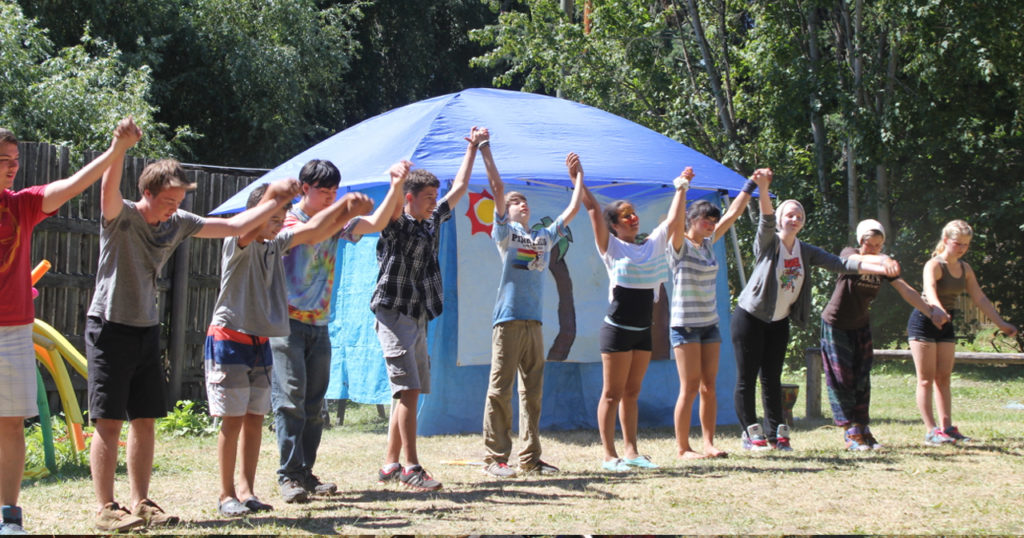 Nothing holds you down at French Camp! For teens who prefer a mix of creativity and adventure closer to camp, Les Créatifs allows you to express your creativity and individuality through a mix of activities such as arts and crafts, games, sports, improv, journalism, as well outdoor activities, etc.Les Créatifs may also include off-site supervised sleep-outs, so come prepared to check out the constellations!
An example of the gear needed for this program can be viewed for Okanagan, Gwillim Lake and Vancouver Island. Further detailed information will be provided in May.
In the Okanagan, Les Créatifs teens enjoy all the things they loved about the Regular program and so much more. A variety of exciting, fun activities geared specifically to their age and abilities as young adults will be offered to allow teens the opportunity to acquire interesting new skills while staying closer to camp. Okanagan teens have expressed interest in water activities, hikes, painting, workshops — the list is long and we aim to please.
Gwillim Lake's Les Créatifs teens prefer loads of laughs, but a little less adventure. On the beach or amid the evergreens, songs, skits, prop construction, journalism, and many other artistic pursuits await. The emphasis is on fun and friendship, while exploring and developing your talents. Also included is some canoeing, a day hike, and a camp-out under the stars (and we have stars!). Past campers have delighted us with productions on stage and in print, and with their absolute enthusiasm for the program.
On Vancouver Island, Les Créatifs includes a mix of activities, stops at local swimming holes, crafts, art, improv, an overnight sleep-out, and light hikes to local spots of interest.
Important note: Due to safety issues, teens in their first year of immersion studies are not permitted into the Les Coureurs des Bois program and must register in Les Créatifs.